Next Event:
NMBA Awards of Excellence ** SOLD OUT **
Music City Rhinestone Gala
Saturday, February 22, 2020
6:00pm
City Winery Nashville
** SOLD OUT **
We have reached capacity and cannot accept any additional guest registrations or nominations.
Sorry!
Subscribe to NMBA
---
MAA: Take Action!
Become a CMB
---
NMBA Awards of Excellence Winners
Nashville Mortgage Bankers Association (NMBA)
NMBA, the Nashville chapter of the Tennessee Mortgage Bankers Association, offers Nashville and Middle Tennessee mortgage professionals:
Membership with both the Tennessee Mortgage Bankers Association (TMBA) and the Nashville Mortgage Bankers Association (NMBA)
Monthly luncheons with educational speakers on current industry topics
Support for lobbyist activities that benefit the mortgage industry
Recognition of top performers in our industry through the Awards of Excellence event and an appreciation luncheon dedicated to support staff
Ease of registration for NMBA events through a secure NMBA Online Registration, which provides for immediate invoices and receipts
The NashvilleMBA.org web site featuring additional news, announcements, schedules, and other industry-relevant information
Multiple number of employees from member organizations may register for events
Members may invite their colleagues to be their guests at events
Monthly NMBA e-Newsletters with brief news stories and membership announcements
The NMBA membership includes a variety of professionals from the mortgage banking industry and related fields as well.
Members are mortgage bankers, mortgage brokers, title companies, attorneys, appraisers, credit reporting agencies, realty professionals, and insurance companies.
---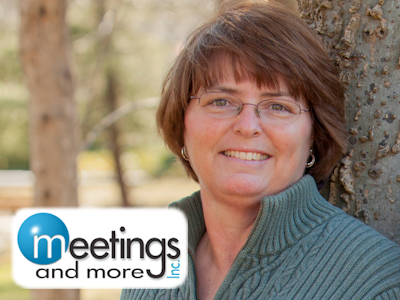 NMBA Says Thank You
After almost 13 years of serving the NMBA as the Executive Director, Natalie Norris, CMP, CMM, will be departing the NMBA on February 28, 2020.  She has enjoyed working with the NMBA membership since 2007 and looks forward to continuing the many friendships developed throughout the years. 
Natalie will continue to assist the NMBA board in transitioning the administration of the NMBA to Confluent Strategies in Memphis, TN, throughout the month of February. 
During this transition, membership and Gala payments can be made through the NMBA web site and/or mailed to the address in Franklin, TN.  
Beginning March 1st, all mail should be sent to NMBA, 1661 Aaron Brenner Drive, Suite #201, Memphis, TN 38120.
Natalie can be reached at info@nashvillemba.org for any NMBA questions until February 28.  She is pleased to be celebrating the many award winners with the NMBA membership at the Music City Rhinestone Gala on February 22, 2020 at the City Winery Nashville.
Please join us in thanking Natalie for her contributions to the NMBA.  She can be reached at her company -- Meetings And More Inc. -- at natalie@meetingsandmoreinc.com.
---
---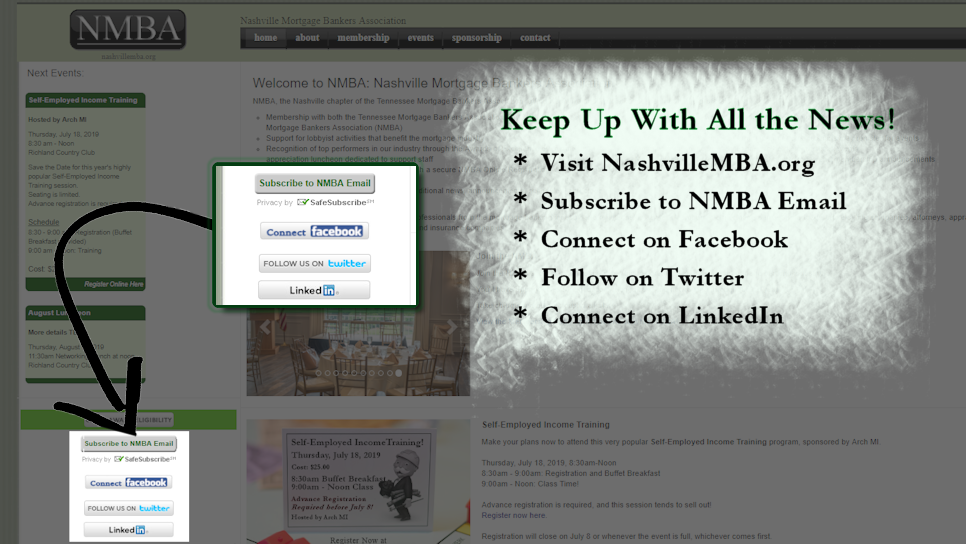 Stay in Contact and Up to Date!
Keep up with the NMBA -- and the mortgage industry -- on the web and on social media. There's no easier way to be "in the know"! 
Just click each of these buttons to subscribe, link, and follow! 
And remember to visit this web site often.
---